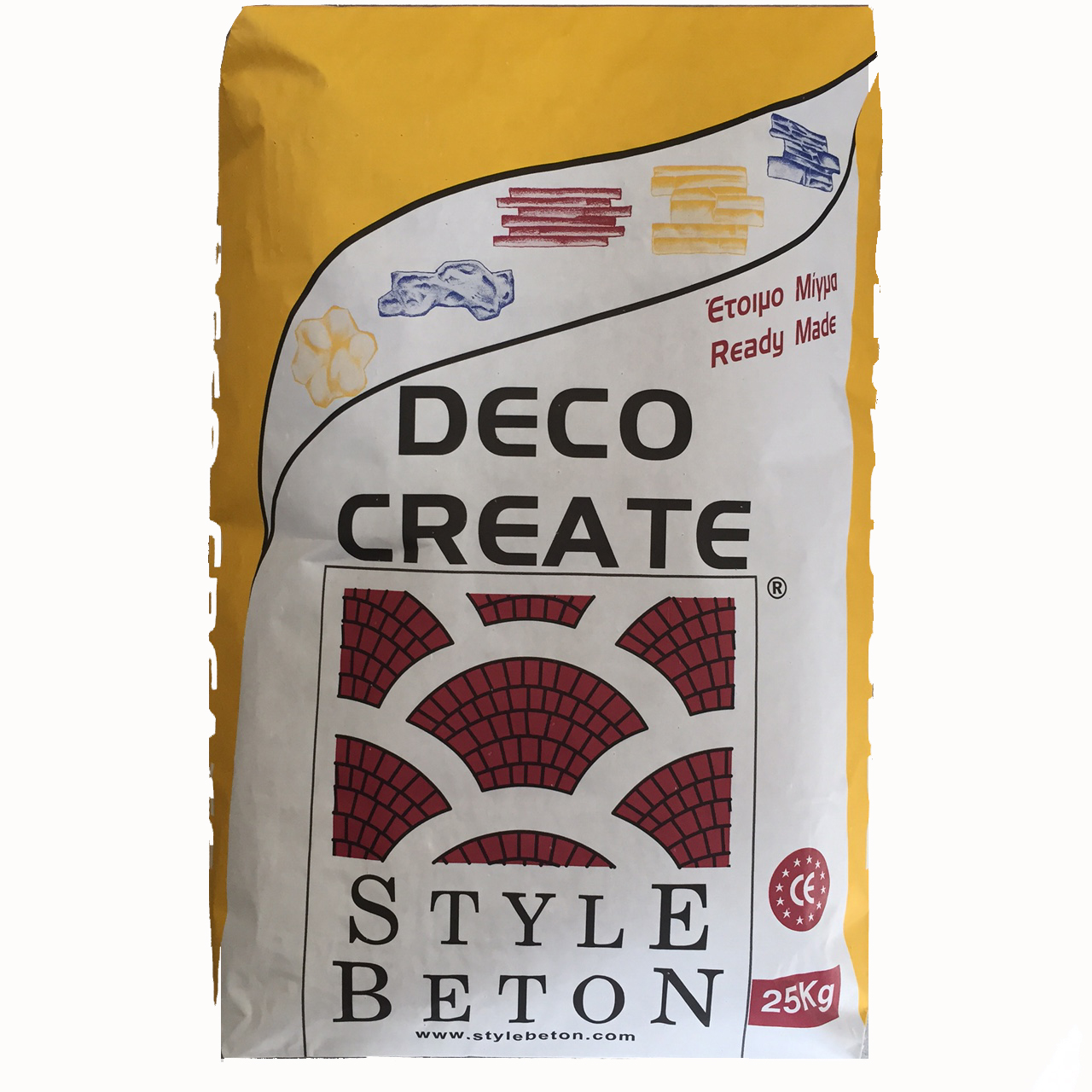 DECOCREATE PLASTER
A unique, innovative and low cost vertical overlay for stamped wall, ready to use and mixed only with water.
Decorative stamped plaster, is provided in various colours of excellent adherence for the revetment of external and internal facades. Directly placed on concrete, bricks or dry wall and subsequently stamped to obtain a perfect imitation of pebbles, stones, bricks, etc. It consists of plastic plaster formed be DECOCREATE protected with DECOCHROM, neutral tinted or colored. It can be refinished: wrought, raised, orange skin, by roller, printed. The vertical overlay, Decocreate, is provided in paper sacks and it is manufactured in 4 standard colors (white, cream, brown, silver). The outcome results to be about 1.6 sq.m. of 1 cm thickness per sack. Mineral products are part of its composition for more than 95%.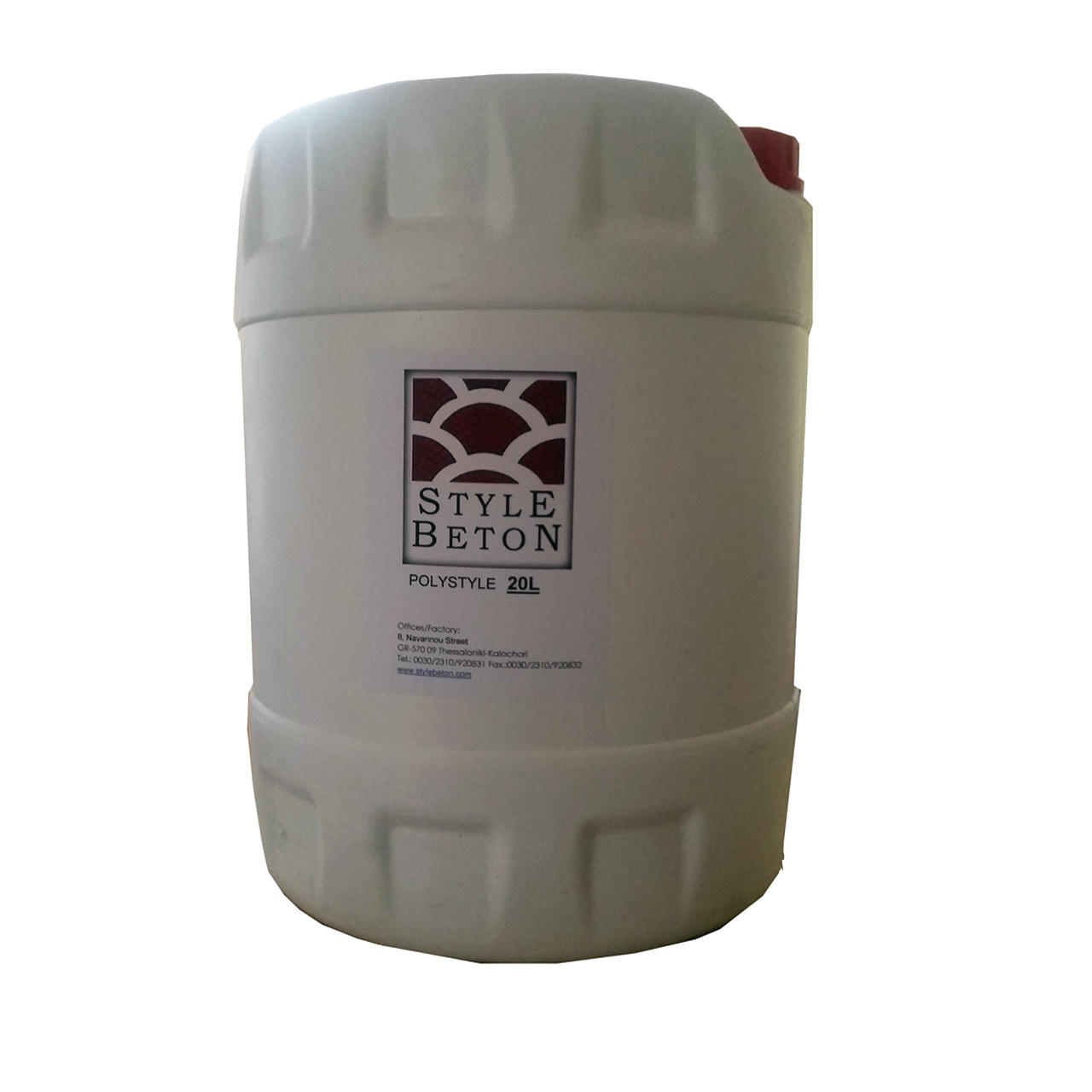 POLYSTYLE
It is an acrylic polymer in aqueous solution that can be used as primer of the anchorage on surfaces in cement for the Decocreate vertical overlay and also to create a perfect adhesiveness between a new and an old concrete flooring. It is used in the mix (in proper quantity) of Style Spray and Style Overlay to help improve adhesion on support.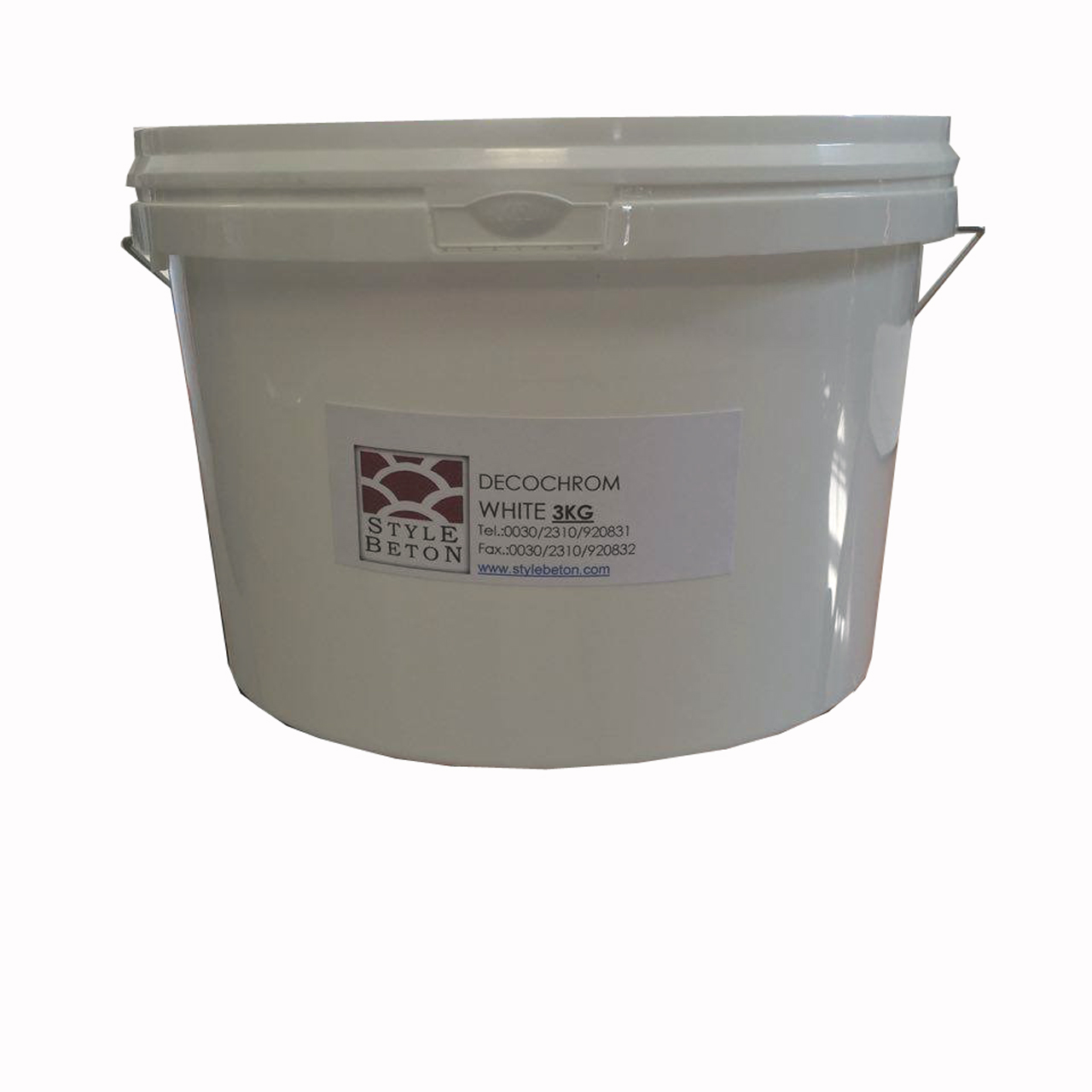 DECOCHROM
A waterbased, colouring and protective product we can use on the DECOCREATE vertical overlay. Can be provided in a neutral color or in different colors that can de mixed to obtain nuances and wished chromatic effect. The product is provided in containers weighing 0.500kg-3kg-13-kg. Outcomes about 15-20 sq.m. per kg.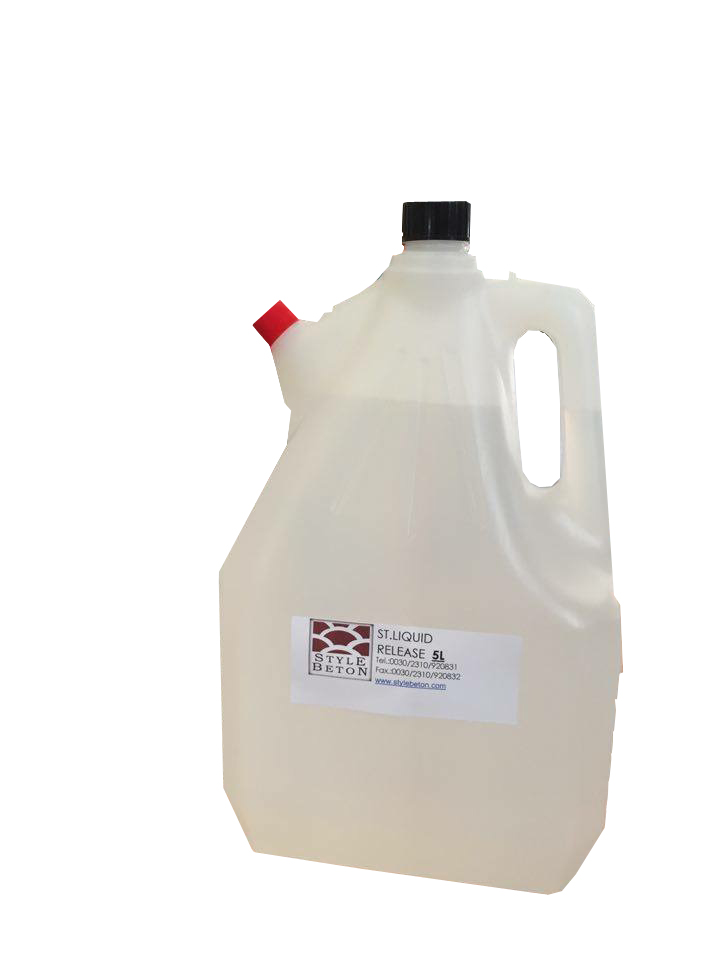 STYLE BETON LIQUID RELEASE
It is a ready to use liquid product, transparent, that is applied on the surface on Style Overlay floor or on the covering Decocreate (on the stamps), to form a separating film between the stamps and the surface that is ready to be imprinted.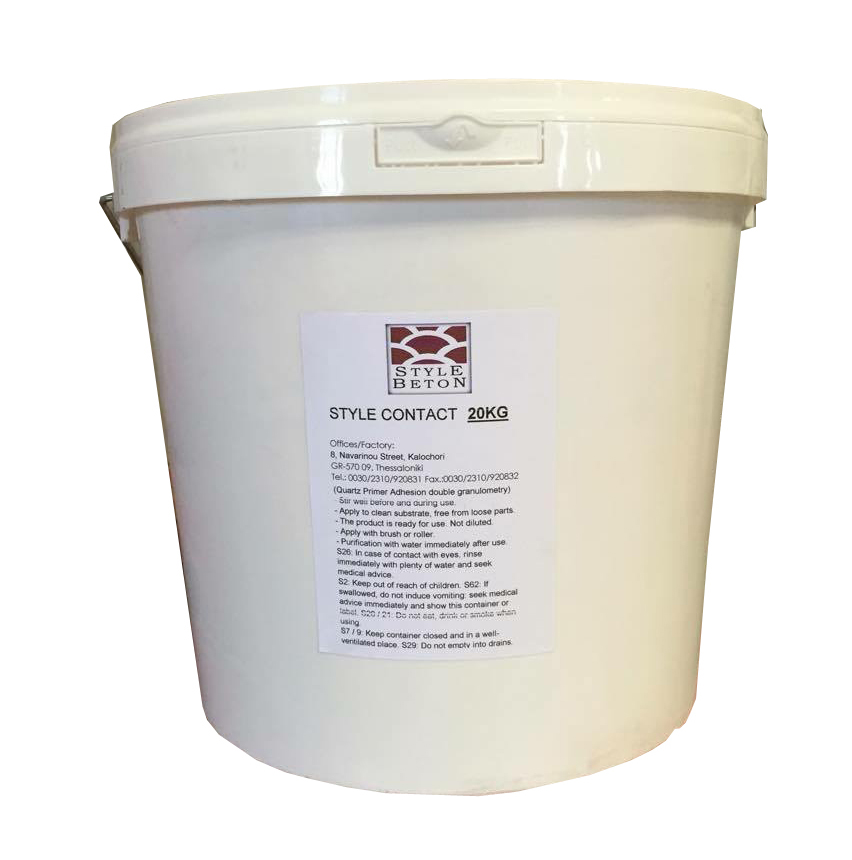 STYLE CONTACT
Style Contact is an adhesion primer consisting of synthetic resins and quartz sand. Used for priming smooth surfaces, instead of spatterdash (rough cast), in order to increase the adhesion of the subsequent plaster. Suitable for indoor and outdoor use.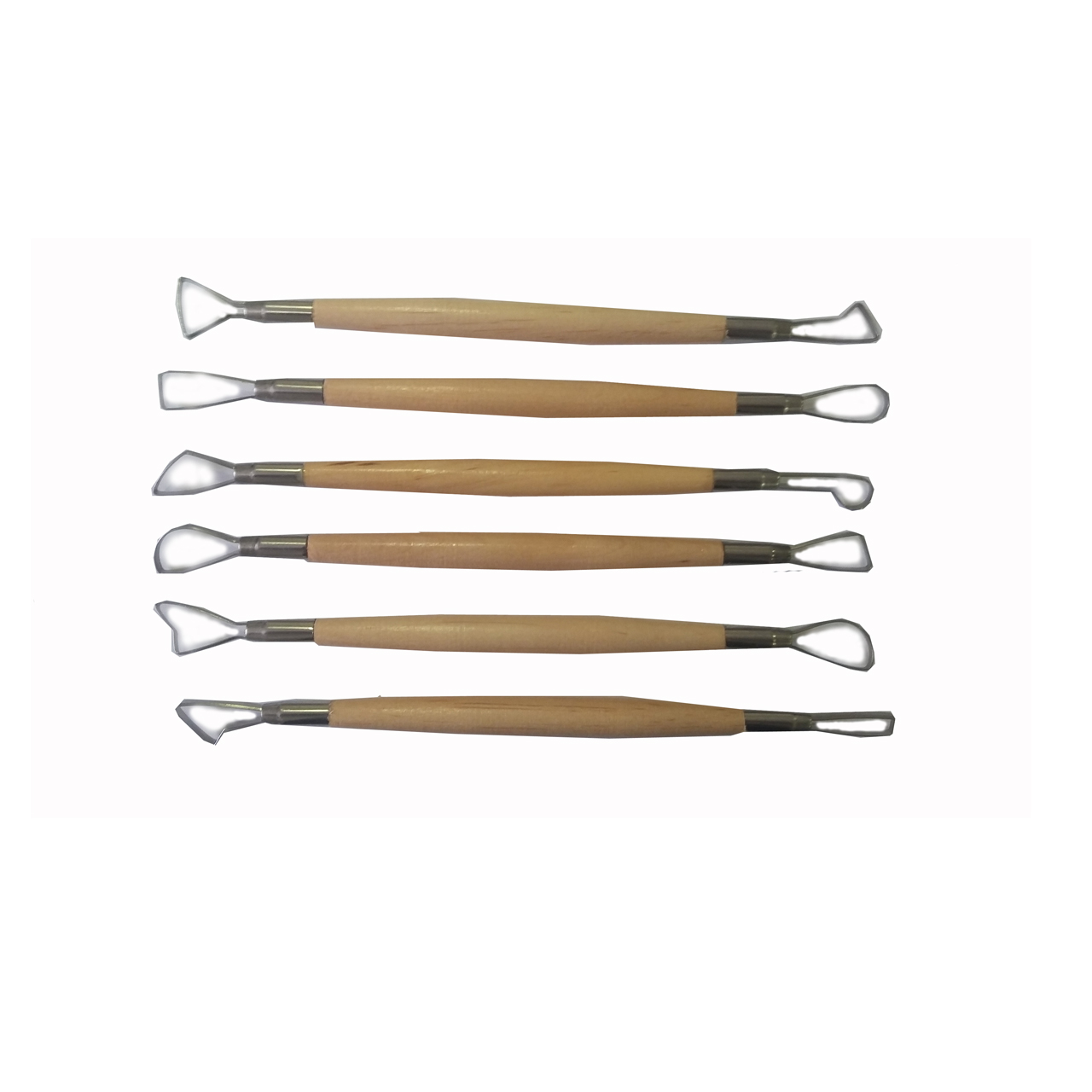 TOOLS 6 PCS
Tools that can be used to improve the stamped plaster surfaces, we have already stamped or to create surfaces on Decocreate using our imagination.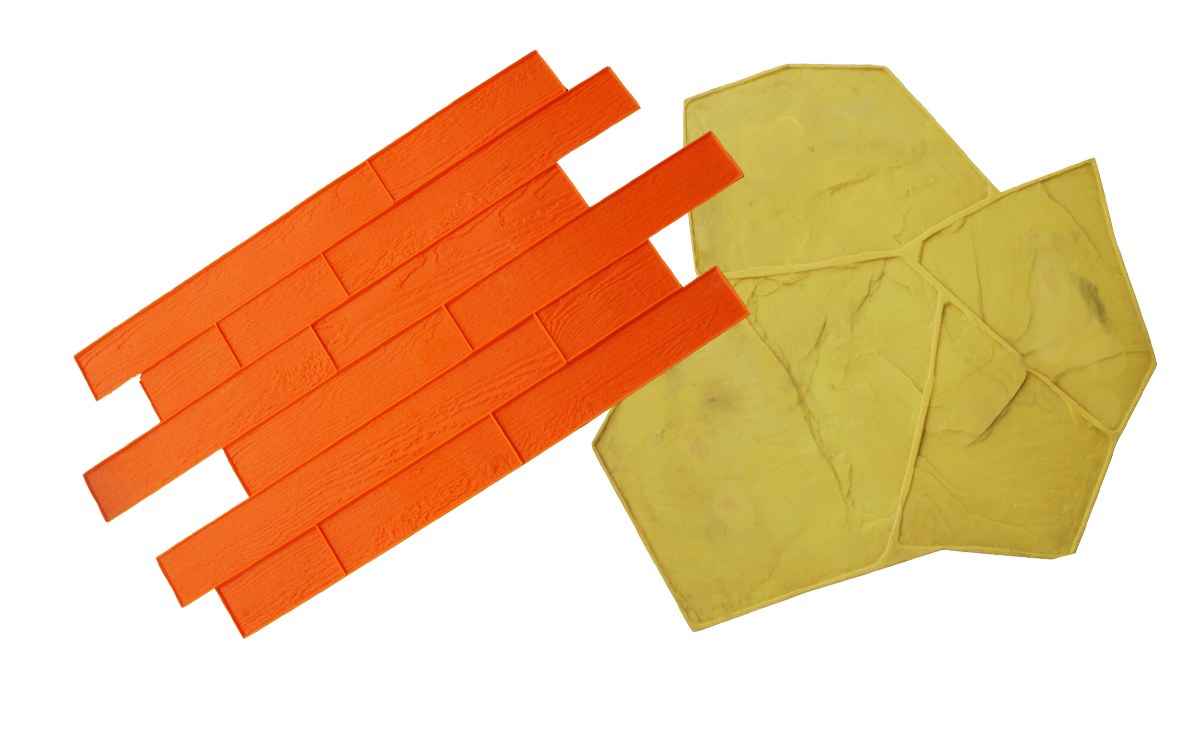 WALL STAMPS